I'm working on better pictures but they are small and fast and hard to capture with the camera.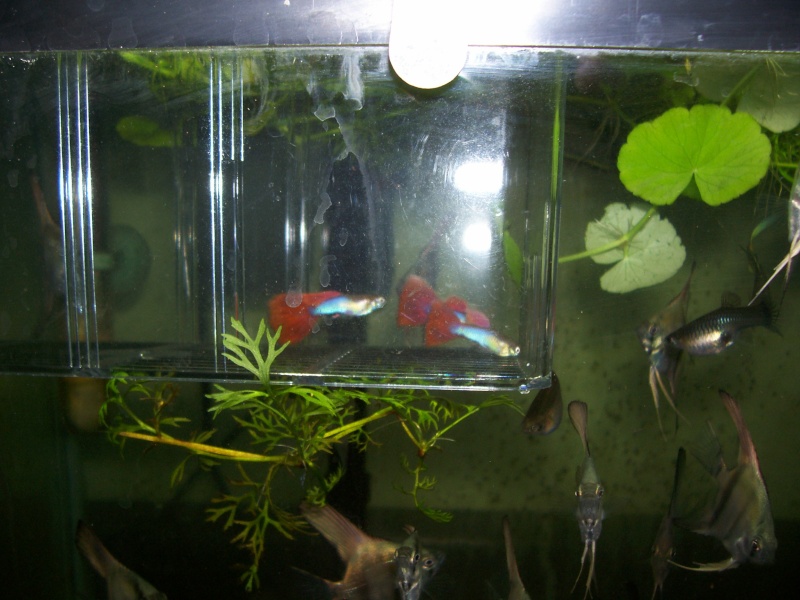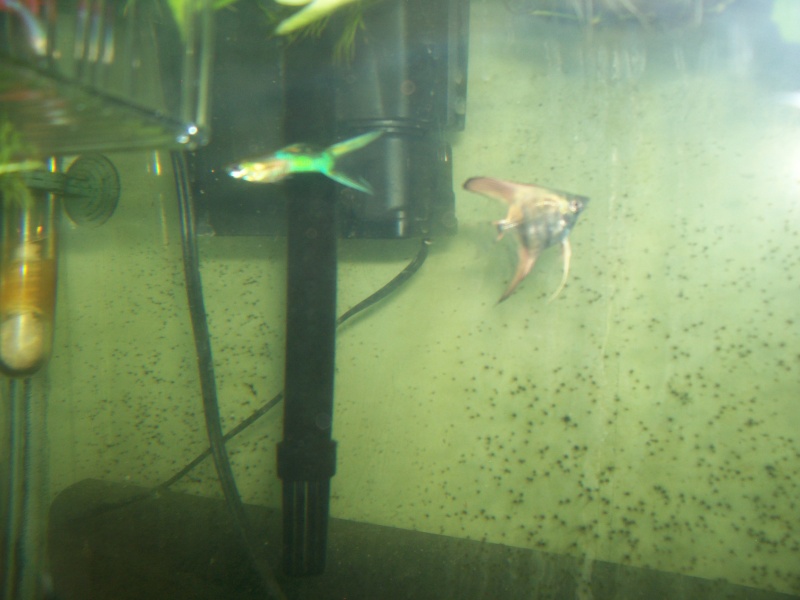 Last edited by jikin junkie on Tue Feb 26, 2013 7:21 pm; edited 1 time in total (Reason for editing : adding picture)

jikin junkie




Posts

: 463


Join date

: 2012-01-01



love them both, the emeralds are super high quality! Are the red blues young fish? They are pretty darn nice too!
Is that an emerald female in the background behind the red blues? I can see a bit of bluish green in her.... all very nice!
i would have had to take about 100 photos to get ones that good... how many did it take you? They're quick little devils!

egbar guppies




Posts

: 97


Join date

: 2012-12-16



The red blue males are growing out and are really young, about three months. The emerald is the biggest guppy I have ever seen and I can't get a good picture of him because he hides every time I whip the camera out. He is in with two females. He doesn't seem very interested in breeding but I hope he passes on his genes! Seriously he's huge! The other emeralds are nowhere near his size so I moved them and the rest of the females into a ten gallon.

jikin junkie




Posts

: 463


Join date

: 2012-01-01



one reason he may not be so interested in the ladies may be that he is(maybe? could be) a grandpa guppy... that would also explain his huge size. You probably know guppies keep growing almost til they die, so the most "mature" are also the largest. He is really nice looking and he has that great tail. fins all keep growing too, so if his tail is noticibly nicer, wider and longer than the other males, another reason to suspect he is aged.
if the females in with him were virgin and they don't seem prego in 21 days, maybe give the young males a chance. Females lose fertitilty as they age unless they are bred fairly young. a 1 year old virgin, for example, may never get pregnant at all, or may have much smaller litters of babies if she does succeed in having them.

egbar guppies




Posts

: 97


Join date

: 2012-12-16



thats great that they have that much development so early! I forget other strains mature faster than my snakes. I have to wait sometimes til 7 months to see what pattern of snake i really have, and tails develop much more slowly as well. something about the snakeskin pattern slows them down in growth. on the other hand, i have had some snakes live up to about 3 years. normal average lifespan is about 2 years.

egbar guppies




Posts

: 97


Join date

: 2012-12-16



Similar topics
---
Permissions in this forum:
You
cannot
reply to topics in this forum