Brad and I went to the Toronto Aquarium on Saturday. While not as large as the Shedd aquarium they have some features unique. The most impressive thing we saw was a giant shark/ray reef aquarium that you walked under in giant tubes or just stood on a moving walkway as it leisurely took you thru the display. It was massive! We also checked out petstores in Markham Ontario. Great trip, although short.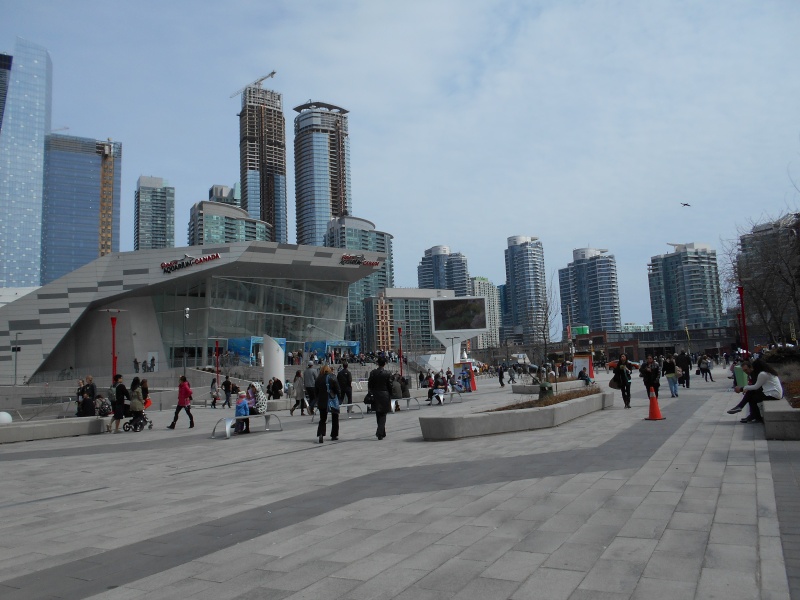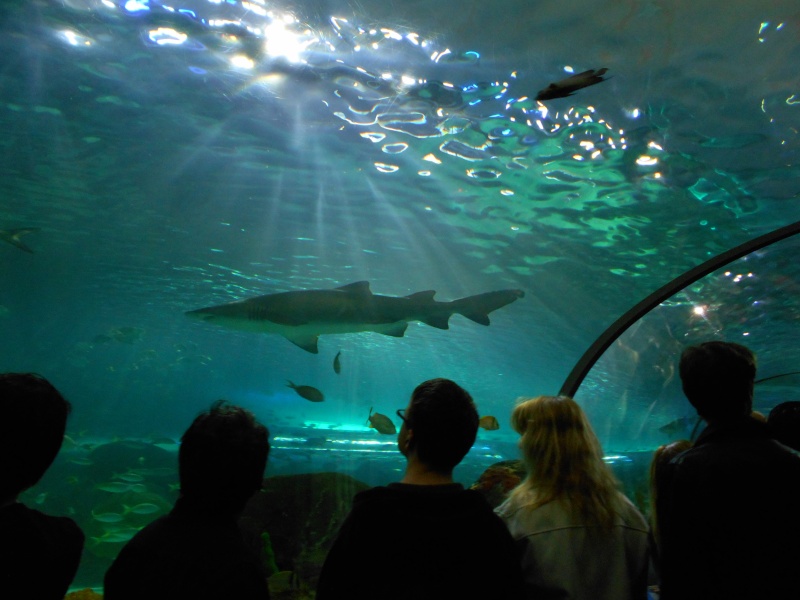 Last edited by jikin junkie on Mon Apr 14, 2014 6:43 pm; edited 1 time in total (Reason for editing : wrong pic)
Admin




Posts

: 852


Join date

: 2011-12-29


Age

: 55


Location

: Normal, IL



Wow! I didn't know yous were going up there (or if you'd mentioned it I forgot?). I hope it was exciting/relaxing and you had a good time! Hmmm... is it possible to be excited and relaxed at the same time?  

  Lol   
Thanks for posting pics and letting us see. That tunnel aquarium IS massive! I bet that was really something to walk through. Too bad there looked to be so many people... things like that are so much more enjoyable when you're not jostling for position or an uninterrupted view. I like the pics, especially the ones taken "from the underneath" view of the ray and shark. Was that shark headed towards the exit?  

  Those goldfish were pretty also.
So.... did you bring anything home? Do they even allow fish across the border?



Posts

: 443


Join date

: 2013-02-01


Age

: 52


Location

: Bloomington, IL



It was a last minute decision based on the fact we had a house/dog sitter and we just wanted to get away to anywhere. It's about a ten hour drive, you need a passport and if you are bringing or taking animals..you need permits and other stuff. It's a great diverse city. People seem polite and it's clean. There were a lot of things to do. Of course we were only there for two nights so we had to pick our favorites. I'd definitely go back and take in some more sites, most likely in the summer time. Things are a little more pricey on some items than here, ex: beer and liquor. Road signs are in Kilometers and not mph...so 100 K is actually like 65 mph. Lots of other quirks I didn't know but fun to discover.  

Just so Mark knows, the price on the discus tank is in Canadian, so that would be $45 or $46 USD. 




Posts

: 12


Join date

: 2012-11-19



Sawtooth shark.... neat! And it makes me feel bad that I hate the baby stroller blockade/brigade... but there it is. Glad you got away for a couple of days, and to an interesting place.



Posts

: 443


Join date

: 2013-02-01


Age

: 52


Location

: Bloomington, IL



---
Permissions in this forum:
You
cannot
reply to topics in this forum